7 Tips For Planning Your Branding Portrait Session Wardrobe
The single most asked question from clients for all session types is, "What do I wear?"
It can be difficult to figure out how to best represent yourself and your business, so here are seven tips for planning a headshot or branding portrait session wardrobe.  Be sure to consider these questions when prepping for your session!
#1 Who are you marketing to? 
Who is your target market? Are they professionals who would expect you to look business-casual, pulled together, and professional?
Are you a personal trainer or yoga instructor whose clients would expect to see you in comfortable clothing?
Are you a life coach that helps busy moms? You would need to look polished and pulled together, but not too dressy.
Your clothing speaks to your audience when words are not necessary. Consider how your clients would find you dressed when they interact with you for your more professional looks. Also, consider how you'd be dressed on a weekend for more fun and casual, relaxed photos that show your fun personal side.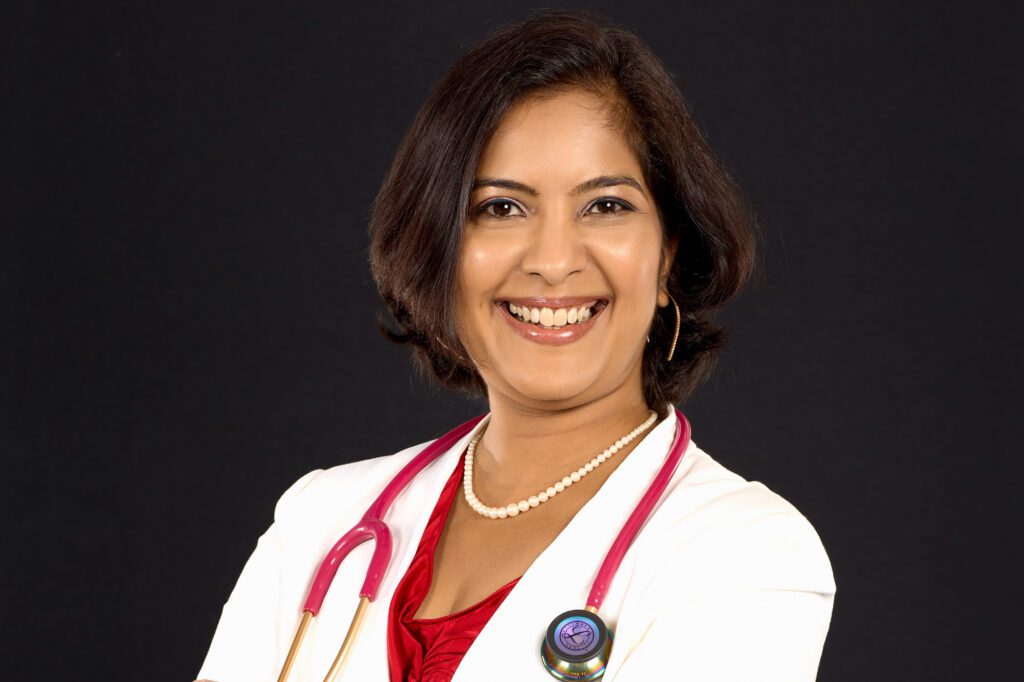 #2
How are your images going to be used?
Do you need images for your website as an opening banner or on your "about" page?  Do you see a billboard or car wrap in your future?
Do you plan to run Facebook or Instagram ads? If you have a particular platform, I would suggest incorporating contrast in colors to help you pop.. For example, the Facebook interface is predominantly blue. A good contrasting color would be yellow. A great way to incorporate yellow would be through props and clothing accessories to help branding portraits stop the scroll on Facebook.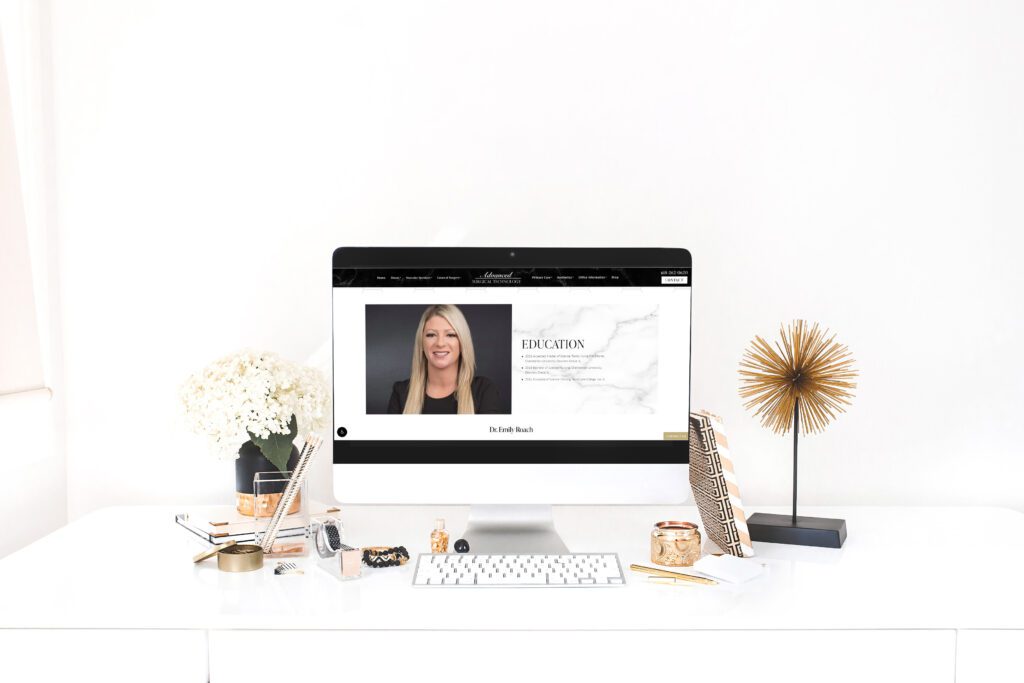 #3 Other colors and clothing options to consider are bright, solid colors and colors in your actual brand.
For instance, my personal brand includes black and white with pops of pink and sparkle. When I'm planning my own personal branding session, I would be sure to incorporate some colors in my clothing and props that would highlight those colors. When in doubt, solid colors work best but don't be afraid try some different textures and colors with your clothing. Great ways to do this are a blazer, a sweater, or a scarf.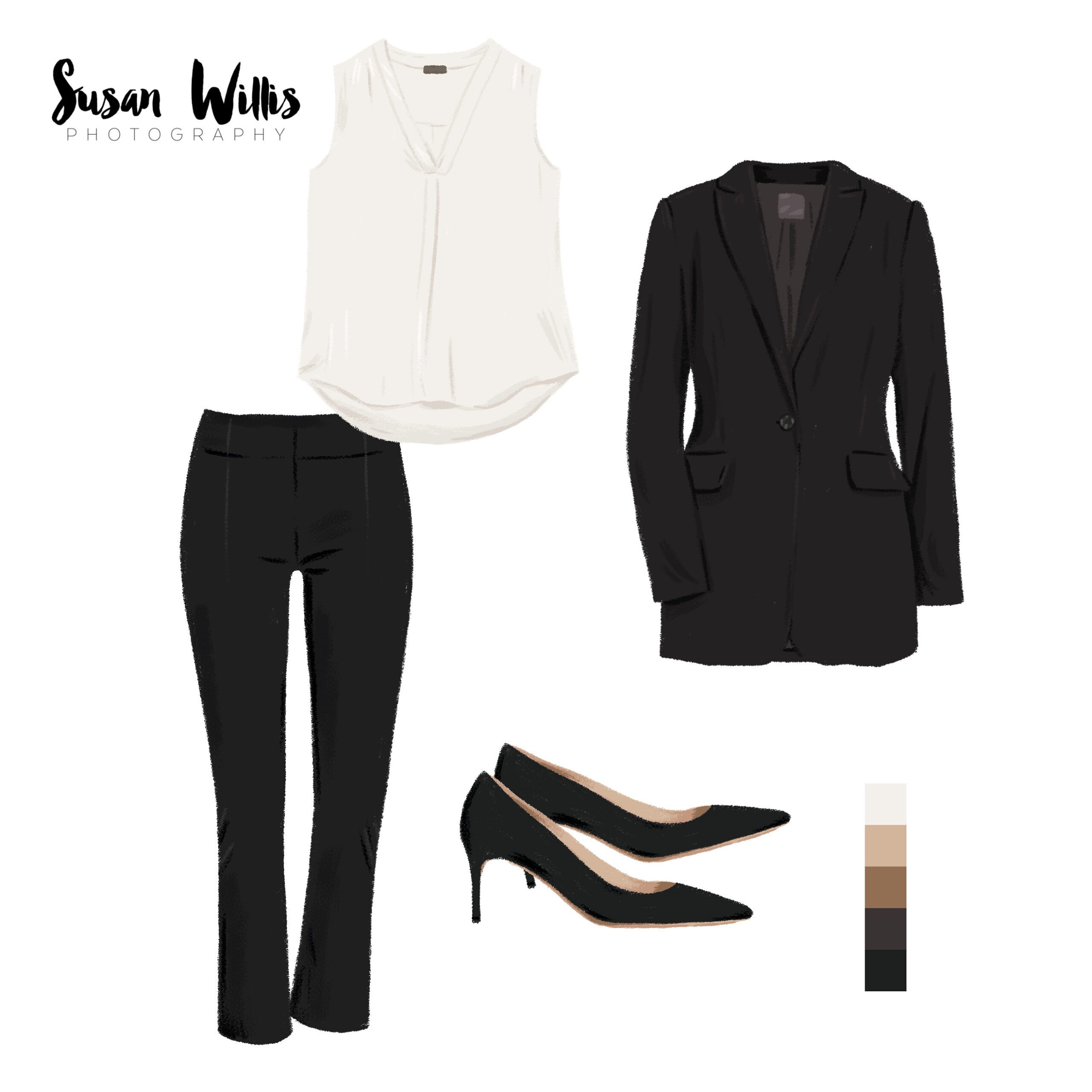 #4  Layers, layers, layers.
Layers are the easiest way to achieve a different look without a complete outfit change.  You can start with a cute dressy top layered with a denim jacket and then pop that jacket off for a quick second look. Then you can add a sweater over that top for look three. This is all without having to take time out for a full outfit change. Also consider hats, scarves, jewelry, and other fun accessories for a variety of looks quickly.
#5  Don't forget the shoes.
While shoes won't be the focus of your session, you need to be okay with your shoes being in the photos. We will be taking a variety of images from full body to close up and some will include your shoes. Be sure they are polished and free of distracting marks.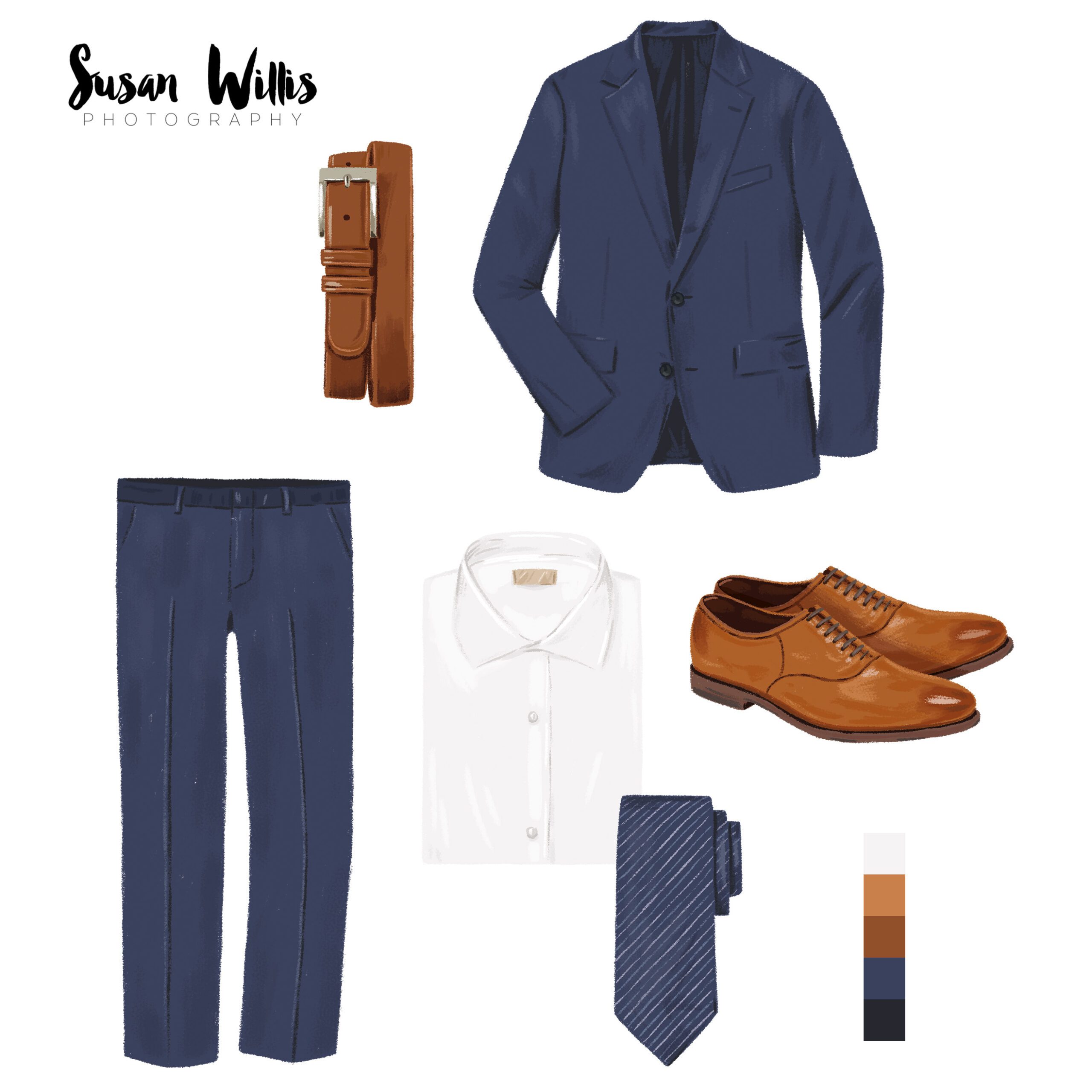 #6. Go for a variety of outfits, from dressy to casual.
We will always start with your dressy outfits first and then move to the casual ones. I save your casual outfits for the end because when you will be most comfortable with me and being in front of the camera. That's when the fun starts and we can really get you to pop and shine and capture images that reflect your true personality.
#7 How many outfits should I bring?
This is another frequently asked question. Honestly, it depends on several things. The general rule is two to four outfits per hour. Things you need to consider are: your session goals, f the shot list created during your pre-session consultation, the number of locations, and other variables like that. Keep in mind that the more time you spend changing equals less time spent photographing. My general rule? Keep it simple.
Are you ready to book your headshot session? We offer limited headshots sessions weekly. Call 314-282-5632 today to learn more or click the button below to find out more about our weekly headshots. . Don't miss out, book your session today!