WHAT IS THE LEGACY PORTRAIT EVENT?
What is the Susan Willis Photography Legacy Portrait Event?
It is our annual, fun and fast-paced family picture event where we create both thoughtfully crafted, classically styled portraits, and also more spontaneous, full of fun, life-style portraits especially for families and school-aged children.
What makes it a legacy?   you are leaving a legacy for your family by capturing this moment in time AND you are leaving a legacy for your community because a portion of the proceeds from this event will be donated to a local art museum. We are happy to help you support this community treasure.
Rustic Setting because of the Pandemic and many areas being closed, the Nashville family picture Legacy Portrait Event will be held at Long Hunter State Park near Nashville, TN. Over the years, we've created many beautiful portraits at similar locations. We know it will be the perfect spot to showcase your family with the park style setting as a backdrop.
Encourage. Empower. Inspire. Influence. Preserve. Your family through printed portraits. Treasured today. Priceless tomorrow.
The Nashville family picture Legacy Portrait Event will be held at Long Hunter State Park near Nashville, TN. Each family picture session will last up to 40 minutes and we'll present 25+ proofs at your ordering appointment. The reservation fee is $195 and the entire amount is credited towards your purchase. Significant savings on studio products are available exclusively for Legacy Sessions. We are honored to present handcrafted, printed portraits created from the finest materials. We are now offering companion, full-resolution (printable up to 8×10″) digital files and social sharing, low-resolution (not intended for print) digital files with the purchase of select products. 
After you register for your session, you'll schedule an ordering appointment where you'll see your proofs, select your favorites, and decide how you'd like to enjoy your printed portraits. Ordering appointments will be held within 14 days at our studio (normal process) or via a Zoom online meeting with gallery viewing of your proofs.
WHY SUSAN WILLIS PHOTOGRAPHY?
It's because at the very core, family pictures is about YOU.
It's about family dynamics and relationships, and capturing them today to reminisce tomorrow.
It's about preserving these special moments for you to remember this fleeting time, to smile at your children's portraits hanging in your hallway as you pass by, to proudly display the love you have for your family.
It's about creating a custom piece of artwork for you that will stand the test of time and be treasured for generations to come.
It's about who you are, and I cannot wait to get to know you!
It's about YOU!
What it takes to book your Legacy Session! 
The Reservation Fee is $195 and the entire amount is credited towards your purchase. All of our studio products will be available at significant savings exclusively for this special event with retouched, mounted, tabletop prints starting at $45. We believe printed portraits are treasured today and priceless tomorrow. Decorate your home with love. 
Your Portrait Display Options
Wall Art, Albums, and More
We photograph with the end in mind…..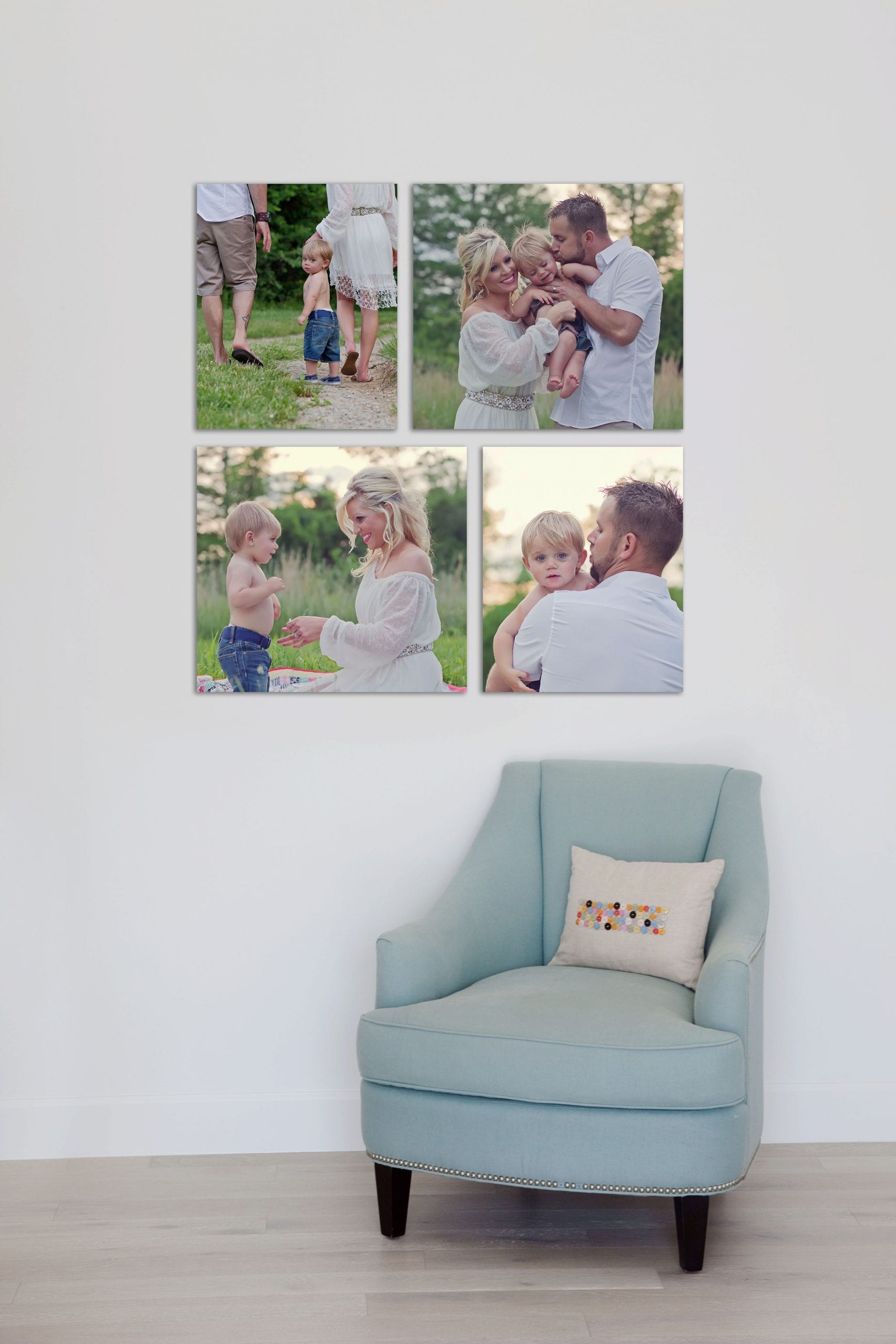 We specialize in beautifully crafted works of art for your wall. Most families keep their family portraits on the wall for years to come.
While the 16×24 premium Canvas Gallery Wrap is the most popular choice, we have a variety of gorgeous options from single images to wall groupings.
Reserve Your Legacy Portrait Session Today!
(don't over think. Just Do it)